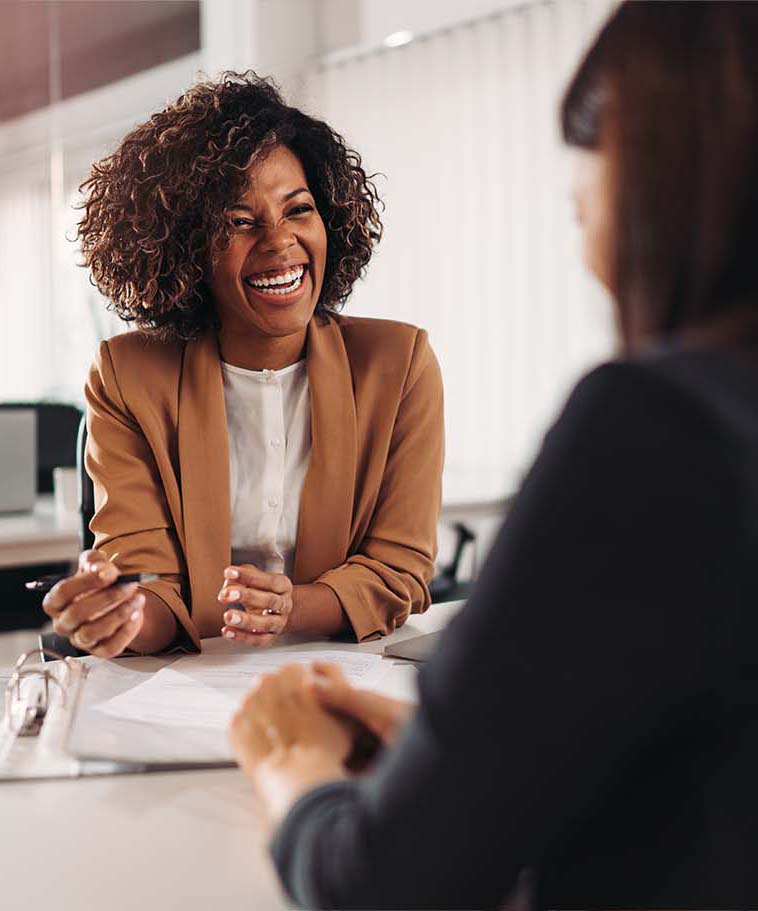 Records Management Consulting & Project Management Services
If you're looking for a reputable records management consulting company that offers document management services, Abraxas can help. For over a decade, organizations worldwide have trusted us to grow and mature their Information Governance programs while staying up to date on rapidly evolving regulations and explosive information growth.
RECORDS MANAGEMENT CONSULTING & PROJECT MANAGEMENT
For decades, companies in even the most sensitive industries have trusted our team of professionals to deliver sustainable records management services for their organizations. We offer support with anything from company-wide policy development, implementation, and change management to project-based initiatives for retention, classification, disaster recovery, and merger and acquisitions.
At Abraxas, we believe how we do business is as important as the document management services we offer, which is why we're committed to:
Taking a Partnership Approach
We work closely with each client to learn about their records management needs, so we fully understand their situation upfront. When we take the time to truly connect with each client, the work we do not only solves their immediate needs but continues to add value for years to come.
Providing a Quality Driven Product
Our retrieval procedures are timely and secure, allowing for expedient access to records, including same-day support, delivery, and transportation, secure onsite review rooms, and scan-on-demand. Each client also works with a central point of contact for the perfect balance of convenience and security.
Offering Tailored Solutions
We offer completely customizable imaging options backed by advanced technology, cross-platform capabilities, and scalable operations. Our clients can always trust our end product will be in the exact format they need to easily search and access all their business-critical records and information.
OUR RECORDS MANAGEMENT CONSULTING, PROJECT MANAGEMENT, & DOCUMENT MANAGEMENT SERVICES INCLUDE:
Records Management & Information Governance
A robust Records Management and Information Governance program ensures records and information are effectively controlled, managed, and protected throughout their lifecycle. Leverage the knowledge and expertise of our team of records management consultants to create and enhance all areas of your program, including:
Record retention and classification
Policy development and implementation
Disaster recovery and business continuity
Inventory management
Privacy, security, and risk management
Merger and acquisition support
Legacy records
Record Retention & Classification
A comprehensive record retention schedule is one of the most critical components of a defensible records management program. Not only does it outline retention requirements for specific record types and series, but it also acts as the framework for all other information governance functions to rely on.
Our tailored record retention and classification solutions are designed to meet the unique needs of any organization, regardless of their program's maturity level. From complete record retention schedule creation to policy implementation, our team of records management consulting experts are here to serve you.
Policy Development & Implementation
Establishing the right policies and procedures to effectively govern your records and information assets is easier than you think. We collaboratively work alongside each client to first understand their maturity level before crafting a tailored approach to policy development and enhancement. Through careful examination, in-depth assessments, and gap analysis, we help organizations implement policies that ensure their records management program is up to date, in compliance, and equipped for long term success.
Disaster Recovery & Business Continuity
Most businesses are underprepared when the unthinkable happens, so when things like natural disasters or computer attacks occur, they wreak havoc and devastation. At Abraxas, we believe effective records management begins with a proactive, not reactive, approach. Our strategic records management methodology ensures our clients are not only prepared for when the next disaster strikes, but that they have a sound plan in place to get up and running again in the aftermath.
Inventory & DOCUMENT MANAGEMENT SERVICES
Effectively managing the rapid growth of records and information can be a daunting task for many organizations. Without a sound inventory management strategy in place, records dispersed across various locations, vendors, and repositories can quickly become a challenge to manage. As a strategic partner, we can help you gain insight, visibility, and complete control of all your records, regardless of their location.
Privacy, Security & Risk Management
Leverage our knowledge and experience to ensure your program is always in compliance and up to date with the ever-evolving data and privacy concerns. Our team is here to assess your program for any gaps and weaknesses, provide the tools needed to mitigate risk, and the support to help you implement a strategic go-forward solution.
Mergers & Acquisitions
Acting as an extension of your team, we can help your organization prepare for growth and business development moves so that nothing gets left behind or lost in transition. If your organization is approaching a similar change, we can help ensure all your records and information is seamlessly integrated by offering support with:
Project plan development and implementation
Project management assistance
Budget creation
Record inventory creation
Transportation and logistics
Site Closures
During a site closure, it's critical to retain the institutional knowledge and have a process in place for managing the records and information. Whether you need support developing a budget and project plan or just need a hand collecting the records and moving them offsite, our team is here to help.