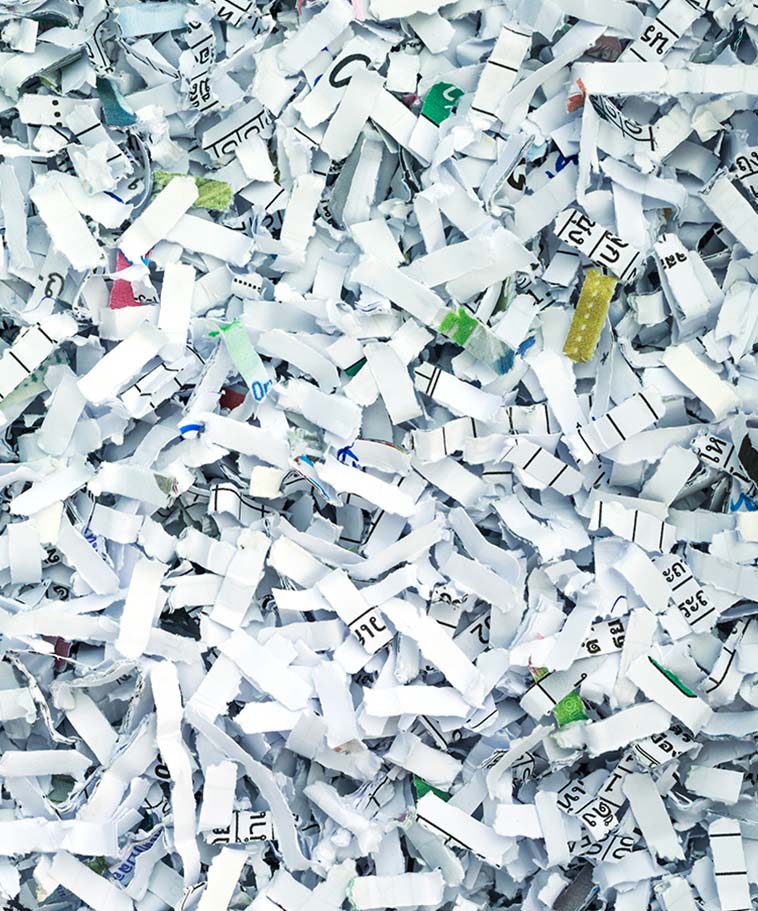 Record Destruction Services
Mitigate risk and ensure compliance through our wide array of secure and certified record destruction services.
RECORD DESTRUCTION
Abraxas understands that when records reach the end of their lifecycle, it is important to have a secure and defensible system in place to manage their destruction.
We offer record destruction and shredding services for physical records, media, specialized materials, and more. Our clients trust our record destruction services to ensure compliance, mitigate risk, and help reduce physical footprints.
At Abraxas, we believe how we do business is as important as the record destruction services we offer, which is why we're committed to:
Taking a Partnership Approach
We work closely with each client to learn about their record destruction needs, so we fully understand their situation upfront. When we take the time to truly connect with each client, the work we do not only solves their immediate needs but continues to add value for years to come.
Providing a Quality Driven Product
Our retrieval procedures are timely and secure, allowing for expedient access to records, including same-day support, delivery, and transportation, secure onsite review rooms, and scan-on-demand. Each client also works with a central point of contact for the perfect balance of convenience and security.
Offering Tailored Solutions
We offer completely customizable imaging options backed by advanced technology, cross-platform capabilities, and scalable operations. Our clients can always trust our end product will be in the exact format they need to easily search and access all their business-critical records and information.
OUR RECORD DESTRUCTION SERVICES INCLUDE:
Abraxas offers a variety of secure and defensible disposition and shredding services for all your record destruction needs, including:
Paper Document Destruction
When your business records have met their retention, or you need to safely dispose of sensitive information, you can't always rely on a typical office shredder to do the job. Don't let your paper records become a liability and risk to your business. Instead, trust Abraxas paper document and record destruction services to safely dispose of them. Through quality-driven processes, a chain of custody procedure, and state-of-art equipment, we ensure each record is securely destroyed in a defensible manner – we'll even provide you with a Certificate of Destruction to prove it.
Specialized Record Destruction
Not all records are in a conventional form, which is why our specialized destruction services are designed to cater to even the most unique types. Let us know what you have, and we'll work with you to ensure the secure and defensible disposition of all your records.