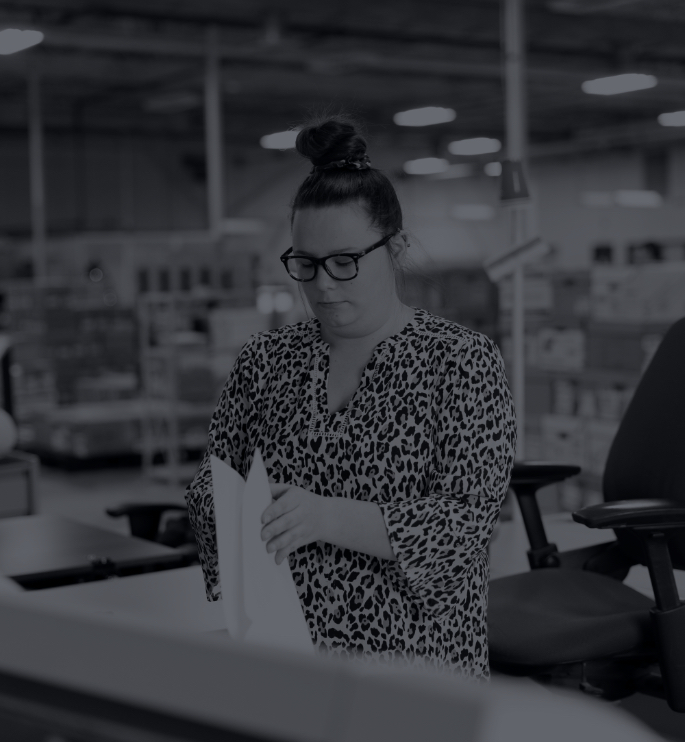 Imaging & Media Services
Integrating digital technology into your business is easier and less costly than you think. For decades, organizations across the globe have trusted Abraxas to transform their physical records into valuable business knowledge.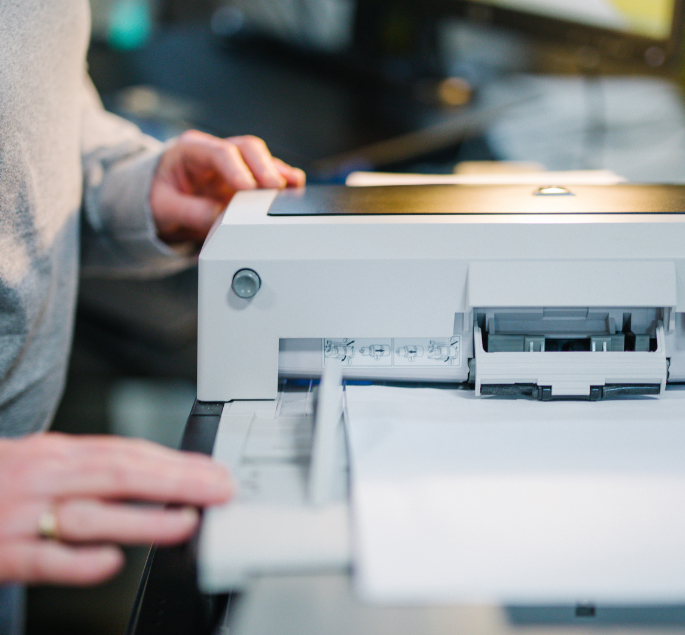 IMAGING & MEDIA
Our imaging and media solutions improve workflow, enhance accessibility, and promote cost savings for both small collection digitization and larger ongoing initiatives. We can assist with general physical record imaging, laboratory notebook and bound book scanning, oversized and blueprint imaging, scan-on-demand services, and high-volume projects.
Our media solutions support conversion, duplication, retrieval, extraction, data processing, and more for everything from beta tapes and x-rays to microfilm and floppy disks.
At Abraxas, we believe how we do business is as important as the services we offer, which is why we're committed to:
Taking a Partnership Approach
We work closely with each client to understand their situation upfront, so the work we do not only solves their immediate needs but continues to add value for years to come.
Providing a Quality Driven Product
Our retrieval procedures are timely and secure, allowing for expedient access to records, including same-day support, delivery, and transportation, secure onsite review rooms, and scan-on-demand. Each client also works with a central point of contact for the perfect balance of convenience and security.
Offering Tailored Solutions
We offer completely customizable imaging options backed by advanced technology, cross-platform capabilities, and scalable operations. Our clients can always trust our end product will be in the exact format they need to easily search and access all their business-critical records and information.
By digitizing paper content & records, we help our clients:
Our Imaging, Scanning & Media Services Include:
Backfile & Special Project Scanning
If you're unsure if it makes financial sense to digitally convert your records, look to our team of knowledge experts for support. We'll work closely with you to assess your records and help you prioritize to ensure each scanning project will add value to your company before you make the investment. Our backfile and special project scanning is ideal for records that are accessed daily and records with longer retention periods.
Day Forward Scanning
Day forward scanning is a great option if your company isn't ready to fully transition to a paperless environment. Our team will work closely with you to help identify a timeline and establish a program for digitizing records on a go forward basis. Our day-forward solutions minimize cost, ensure accessibility, and helps companies progress towards their goal of a paperless office.
Scan on Demand
Gain immediate access to the records you need and minimize costs by only paying for what you need through our scan on demand solutions. For decades, our teams have been supporting our client's business, audit, and legal needs by carefully locating, scanning, and digitally delivering the exact records they need, when they need them.
Book Scanning
Ensure the security, preservation, and accessibility of your most sensitive and business-critical record assets through our cohesive book scanning solutions. Our team of imaging experts is fully equipped to digitally transform everything from auxiliary data books and laboratory notebooks to corporate board minutes and account registers.
Large Format Scanning
Complicated imaging and scanning projects, including large format scanning, is no problem for Abraxas. We have the equipment to handle your biggest documents! From posters to blueprints, drawings, maps, and more, our oversized scanners can capture it all.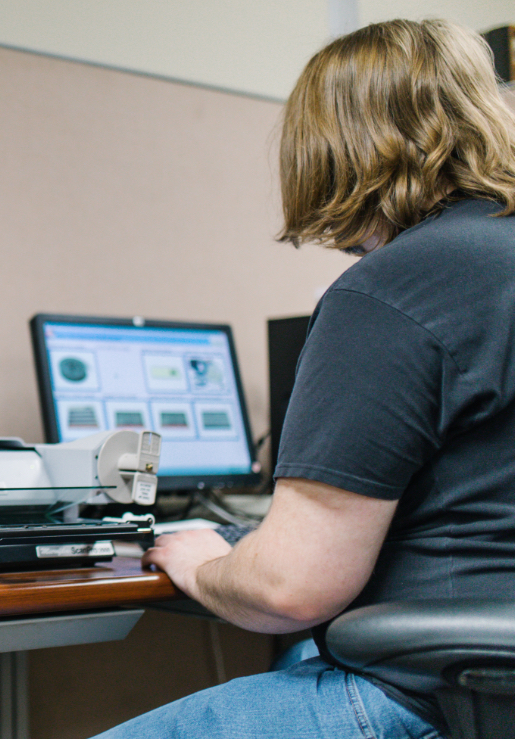 Microfilm (16mm or 35 mm roll)
Aperture cards
Microfiche (negative or positive film)
35 mm Negatives
35 mm Slides
X-Rays
CDs
DVDs
3 ½ inch floppy disks
Zip Floppy disks
Flash drives/hard drives
Videocassette (VHS)
Betamax (standard, SuperBeta, Beta HiFi)
16mm film (with sound)
Mini DV Cassette (DVC)
Digital Record Indexing & Optical Character Recognition (OCR)
One of the biggest components of a successful digital transformation is ensuring adequate metadata is captured in the process so that search and retrieval efforts can happen seamlessly. Having a comprehensive indexing strategy also promotes timely and defensible retention and destruction program, so your organization is always in compliance.
Whether it's a new scanning project or an existing digital record collection, our indexing and OCR services can help capture all the required names, dates, numbers, and unique keywords needed for expedient retrieval and retention. Our flexible model is designed to fit any need and budget.