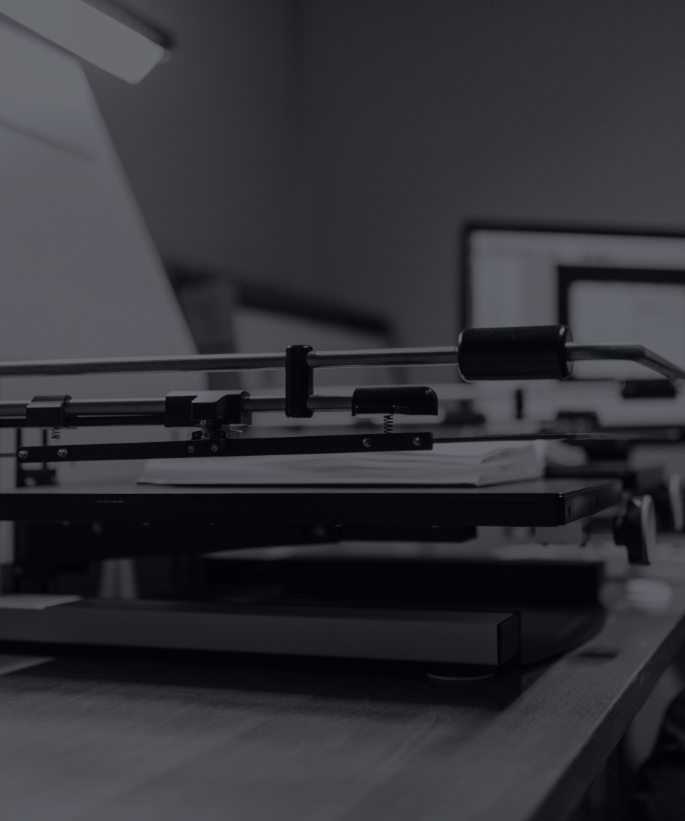 Industry & Specialized Services
Our commitment to providing tailored records and information management solutions extends beyond our core services. When unique demands arise in your industry, look to our diverse portfolio of specialized services to help tackle all your challenges.
CORE INDUSTRIES SERVED
At Abraxas, we take a partnership approach and strive to build strong and transparent relationships with all our clients. By collaboratively working alongside them and taking the time to understand their business, we often identify unique demands that fall outside the capabilities of conventional service models.
Over the years, we've used these opportunities to grow and evolve our services to better align with the needs of our clients and the industries they serve.
Manufacturing
In the fast-paced world of manufacturing, it's critical to have a solid records management program in place and quality-driven processes that can keep up. When your environment demands speed and accuracy, count on Abraxas to make it happen. From high volume batch record scanning to 24/7 audit support, we can protect, manage, and provide rapid access to your records so you can focus on production.
Healthcare
Privacy, security, and compliance are at the heart of everything we do. We embed the same requirements our clients have into our program, giving them peace of mind knowing their records are safe, secure, and accessible 24/7. From small imaging projects to complete enterprise-wide program enhancements, we're here to help:
Medical record and X-ray serving
Records management software solutions
Secure shredding and destruction
Record management program support
Life Science
Look to our diverse life science solutions to turn your records into valuable business knowledge that fuel growth and innovation. We can help you build a centralized, compliant, and defensible program and deliver solutions to meet even the most unique requirements of your business:
Global enterprise-wide support
Trial master file servicing
Physical and electronic record gap analysis and remediation
Investigator record storage, retrieval, and servicing
Laboratory notebook solutions
Medical Device
Our quality-driven solutions empower organizations to achieve operational excellence while focusing on their core responsibility to the clients they serve. From one-time projects to complex ongoing support models, we can help craft the perfect solution to all your record management needs:
Device and design file imaging, storage, and retrieval
Long-term storage and retention solutions
Legacy record collection support
Legal
When your firm or organization is working against critical legal deadlines and under pressure to reduce spend, time is money. As an extension of your legal team, we can simplify administrative burdens and lower unnecessary resource expenses through our comprehensive legal solutions:
Discovery support
Document review
Data entry and collection
Record redaction
Onsite record review rooms
In-house legal services attorney
Defendant fact sheets
Finance
Partner with a vendor that can keep up with your industry's rapid growth and strict regulations while giving you a competitive edge. When you need a partner that can effectively manage your records and deliver results, look no further. We work closely with each client to develop compliance-driven solutions for the protection, management, and accessibility of even the most sensitive information assets.
Government
Our custom solutions can help government entities effectively manage records throughout their lifecycle while trimming spend and still staying compliant with federal and state requirements.
Other Industries we serve
Energy
Education
Automotive
Retail
Insurance
Mobile Records Support
When you don't have time to box up files, fill out inventory sheets, and schedule pickups, consider engaging our mobile records team for support. We'll bring all the tools, supplies, and knowledge needed to get the job done. Acting as an extension of your team, our mobile records team is equipped to help support:
File room cleanups
Record extraction projects related to mergers, acquisitions, divestitures, or site closures
Logistics and transportation
Mailroom activities
Onsite record collection and boxing
Record inventory creation
Dedicated Resources
Engage our team of record management professionals when you need extra support with your next project or special initiative. Armed with extensive knowledge and experience, our team of dedicated project resources is here to you serve you through a diverse set of skills and capabilities:
Research and analysis
Data entry
Document retrieval
Record review
Quality control
Gap analysis
Record Retention Application
Look to our team of experts to help ensure you're in compliance by aligning your records collections with your company's retention schedule. We'll work closely to understand your unique record retention schedule, identify any existing legal holds, and assess each record before assigning retention.
At Abraxas, we believe how we do business is as important as the services we offer, which is why we're committed to:
Taking a Partnership Approach
We work closely with each client to understand their situation upfront, so the work we do not only solves their immediate needs but continues to add value for years to come.
Providing a Quality Driven Product
Our retrieval procedures are timely and secure, allowing for expedient access to records, including same-day support, delivery, and transportation, secure onsite review rooms, and scan-on-demand. Each client also works with a central point of contact for the perfect balance of convenience and security.
Offering Tailored Solutions
We offer completely customizable imaging options backed by advanced technology, cross-platform capabilities, and scalable operations. Our clients can always trust our end product will be in the exact format they need to easily search and access all their business-critical records and information.