Storage & Retrieval Services
At Abraxas, we understand your records are more than just pieces of paper, they are the lifeblood of your organization. Our storage and retrieval services combine state of the art security with intuitive technology, so your valuable record assets are protected and immediately available 24/7.
As a trusted partner, we take the time upfront to analyze each business' unique needs and craft a tailored solution around them. By collaboratively working alongside our clients, we ensure each record is properly indexed and categorized so they can easily be retrieved from storage and so disposition decisions can happen effortlessly.
At Abraxas, we believe how we do business is as important as the services we offer, which is why we're committed to:
Taking a Partnership Approach
We work closely with each client to understand their situation upfront, so the work we do not only solves their immediate needs but continues to add value for years to come.
Providing a Quality Driven Product
Our retrieval procedures are timely and secure, allowing for expedient access to records, including same-day support, delivery, and transportation, secure onsite review rooms, and scan-on-demand. Each client also works with a central point of contact for the perfect balance of convenience and security.
Offering Tailored Solutions
We offer completely customizable imaging options backed by advanced technology, cross-platform capabilities, and scalable operations. Our clients can always trust our end product will be in the exact format they need to easily search and access all their business-critical records and information.
Our Storage & Retrieval Services Include: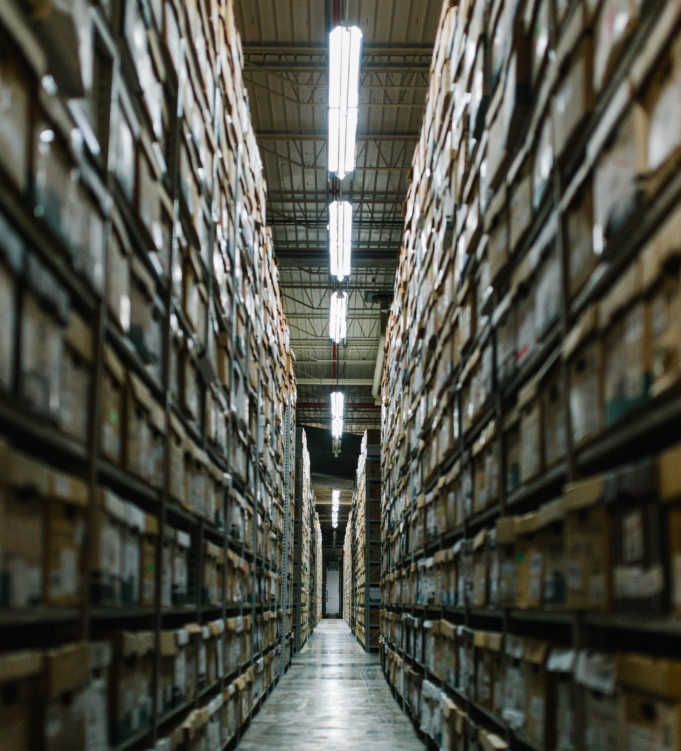 Many organizations are still required to retain paper documents making it increasingly difficult for most to keep up with growing volumes and complexities. Our centralized storage model helps organizations leverage their information assets, scale growth, and recognize additional value by:
Reducing costs
Centrally storing records reduces spend by freeing up valuable real estate, eliminating heavy administrative burdens, and improving visibility.
Heightening security and compliance
When files are centrally located, it becomes much easier to manage access control, retention and disposition, risk, and compliance with industry regulations.
Improving quality
In a centralized archive, operations follow a standard set of processes and procedures which ensures quality and consistency.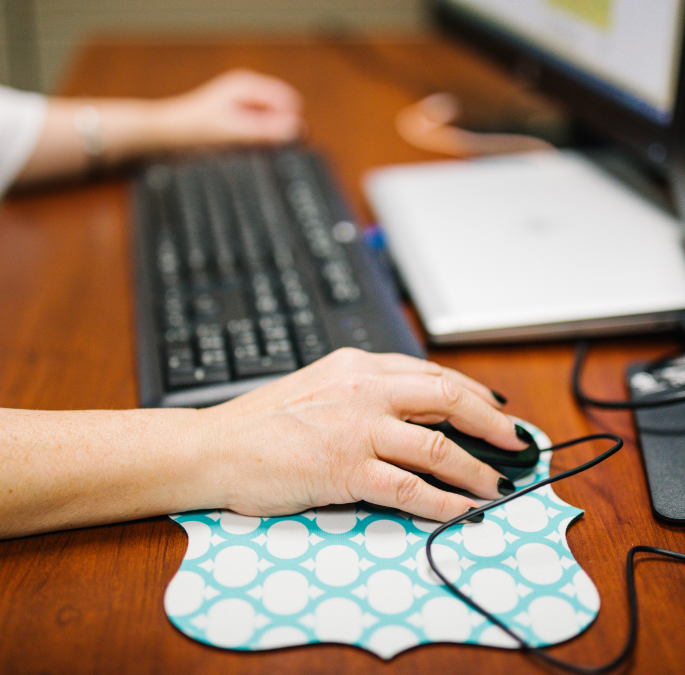 Electronic Record Storage
Even in today's digital age, many organizations still struggle to effectively manage and access their electronic record assets. Without the proper tools and resources in place, digital records are often dispersed across various systems, file shares, and individual desktops. We help organizations gain control of their digital record collections and maximize efficiency through our unique electronic storage solutions. Our collaborative system enables users to quickly import existing digital collections, add new electronic records, search, view, and share records with other team members – all in one organized and central repository. Some of the key benefits and features include:
No costly upfront software purchase required, only pay for ongoing storage and user licenses
Multiple user license options for both groups and individuals so you only pay for what you need
Custom keyword and metadata fields based on your unique records
Workflow capabilities to maximize productivity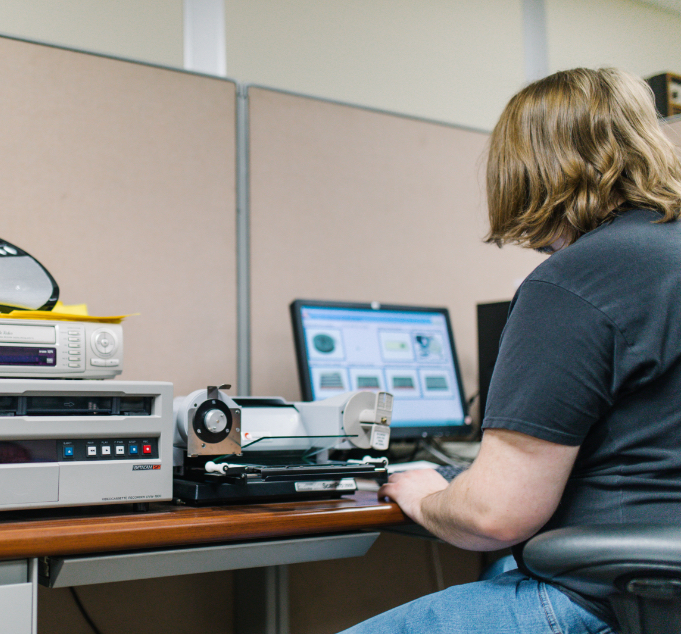 Electronic Data Storage
Keeping up with the rapid growth of structured and unstructured data across various platforms, both current and past, quickly becomes a time-consuming, costly, and strenuous task for many organizations. Abraxas' data storage solutions ensure your critical business data is migrated into the right format for secure ongoing storage, retention, and accessibility. We work closely with each client to develop a process for managing their information growth while still maintaining compliance with all industry-specific regulations and requirements.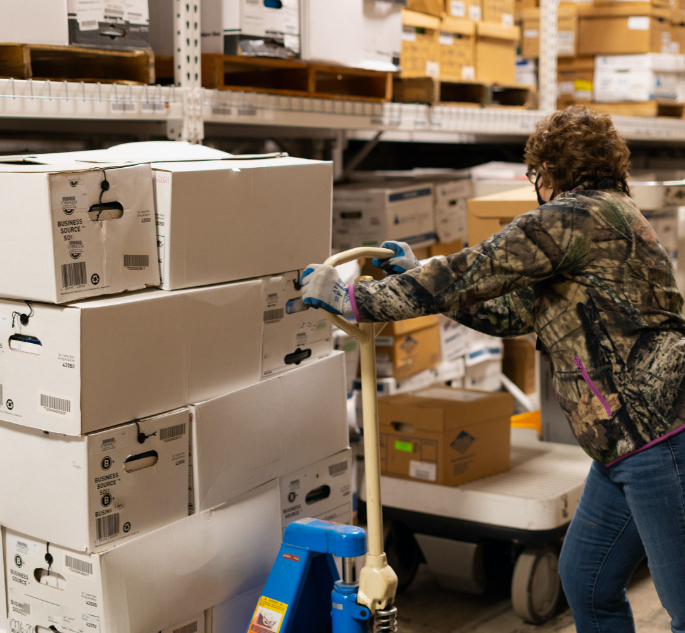 Specialized Storage
Standard storage conditions aren't always enough to protect media and non-clinical record samples from exposure to harmful risks and environmental deterioration. Abraxas' specialized storage solutions free up valuable space while also ensuring compliance, long-term preservation, and accessibility. Our state-of-the-art vault features heightened security, fire suppression, and enhanced temperature and humidity control.
Backup tapes, hard drives, and devices
Microfilm and microfiche
Film and X rays
Glass slides, paraffin wax blocks, and wet tissue samples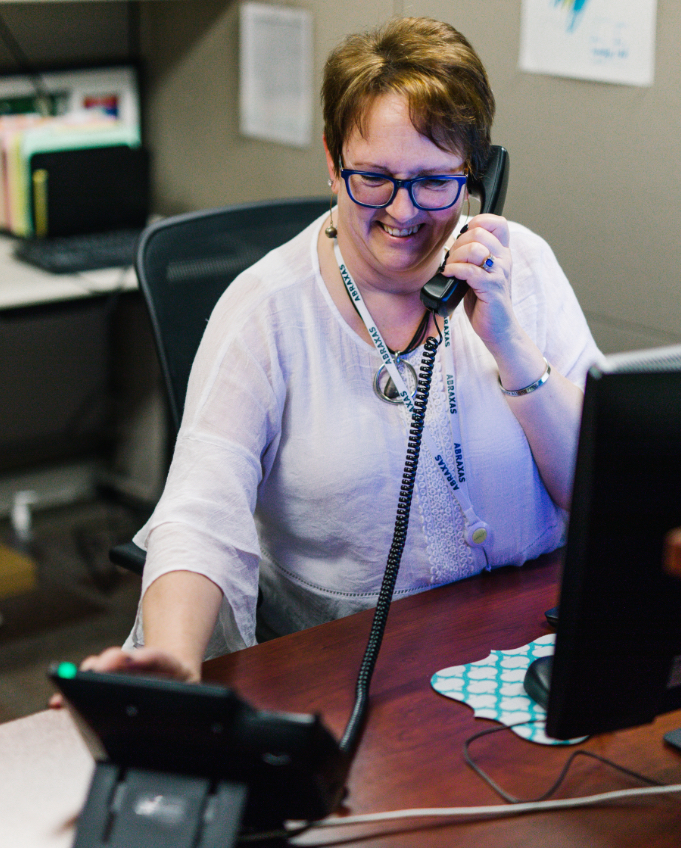 Record Retrieval & Scan-On-Demand
Here at Abraxas, our customers are our partners, and when they succeed, we succeed. Our hybrid approach to record retrieval combines quick and simple processes with friendly and personal same-day support. We believe customer service is more than call centers and chatbots, it should be a positive and personal experience.
When a client needs access to a record for a legal, audit, or business need, there is no exception. From start to finish, our Customer Experience Team is dedicated to helping each client locate the records they need when they need them. They work closely with each client as a single point of contact to:
Search record inventories to locate specific records or boxes
Conduct a review of specific records or boxes and provide findings
Schedule a delivery of physical records
Coordinate a secure onsite review for larger collections of documents
Facilitate scan on-demand requests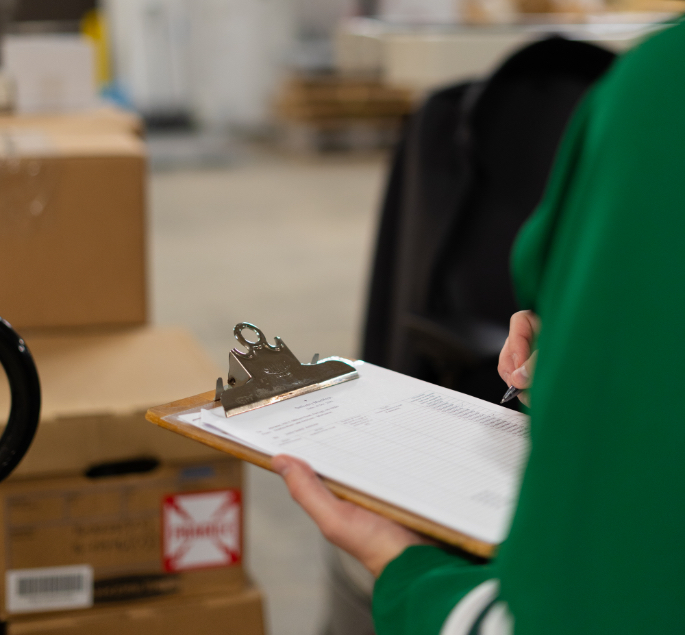 At Abraxas, we believe record inventories are just as important as the records themselves. Our comprehensive approach to physical and electronic record indexing ensures each record is easily accessible throughout its lifecycle and that retention and disposition activities can happen confidently. Rely on our indexing team to create custom inventories for all your records through our wide array of service options, including:
Indexing of newly generated physical and digital records
Indexing of ongoing boxes submitted into an archive
Enhancement of existing inventories from legacy records and collections obtained through mergers and acquisitions.
Indexing of digital record collections across various file shares, systems, and repositories
Onsite indexing support for special projects and initiatives